Facelift Tape Invisible V-Shaped Sticker
Introducing our Facelift Tape Invisible V-Shaped Sticker – Your Secret to Effortless Elegance! Say goodbye to the appearance of sagging skin and hello to a youthful, lifted look with our amazing face lift tape! If you're looking for a quick, painless, and natural way to enhance your facial features, this product is your perfect companion.
Features
V-shaped special face: Waterproof and elastic, not tight on face.  Lift and firm the skin to form a V-shaped face.

Soft and comfortable: 40 kinds of anti-allergic, breathable face-lifting stickers, made of environmentally friendly materials, and it's comfortable to use.

Excellent face-lifting effect: Improves sagging skin and eliminates wrinkles on the face, neck, chin and eyes.

Make you look younger: Reduces sagging facial muscles and shape your face, make you look younger and feel good.

Widely used: Suitable for special occasions such as weddings, conferences, photography and travel.
Designed to be discreet and virtually invisible, this revolutionary facelift tape offers an instant transformation, helping you achieve a V-shaped face that radiates confidence and beauty.
Whether you're preparing for a special occasion, a night out with friends, or just want to feel more confident in your daily routine, our Facelift Tape is here to uplift your spirits and your appearance!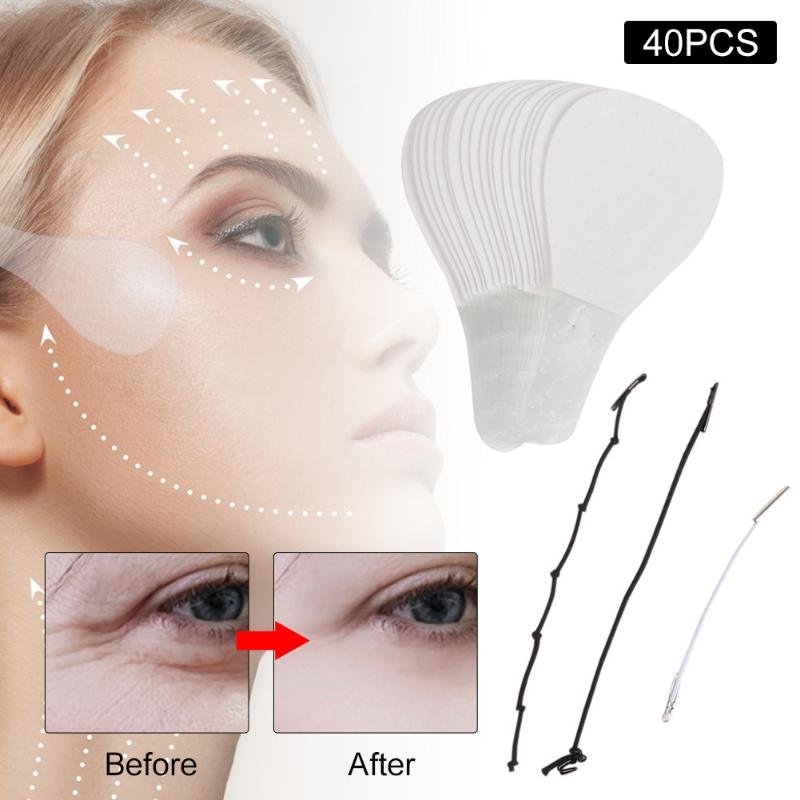 What makes our Facelift Tape Invisible V-Shaped Sticker stands out is its exceptional quality and ease of use. Made from skin-friendly, hypoallergenic material, you can trust it to be gentle on your skin while providing a secure hold all day long. The clear adhesive ensures it blends seamlessly with your skin tone, making it virtually undetectable to the eye, allowing you to flaunt your naturally youthful contours without any worry.
With our Facelift Tape Invisible V-Shaped Sticker, you'll experience an instant boost in confidence as you rediscover your beauty and self-assurance. Embrace the compliments and amazed glances, as this little secret becomes your ultimate beauty ally!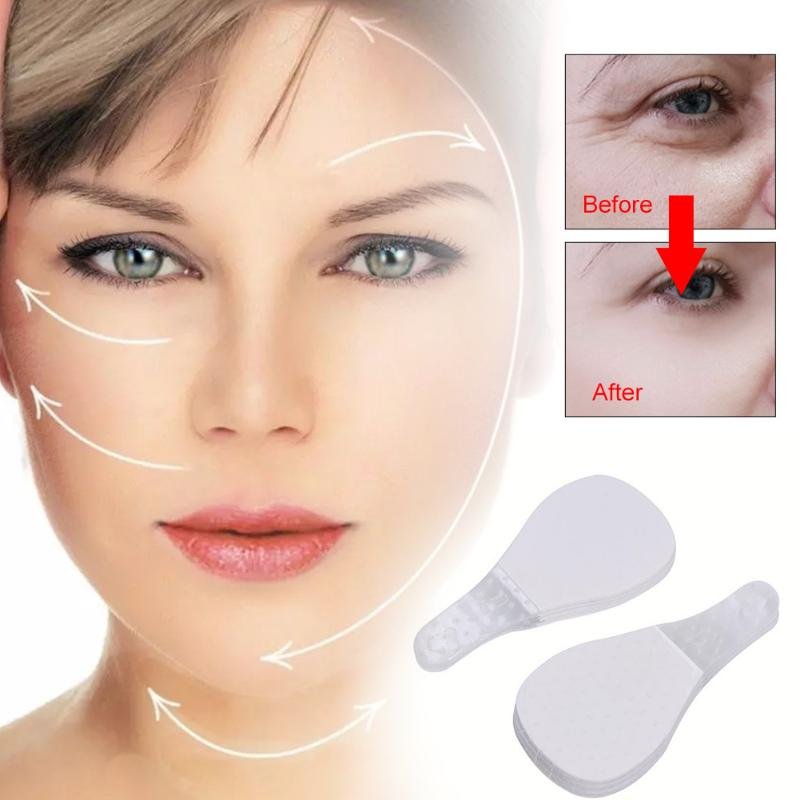 Reclaim your youthful glow and rediscover your radiance with the Facelift Tape Invisible V-Shaped Sticker. Order now and experience the magic of a facelift without surgery or complicated procedures! Enhance your natural beauty effortlessly and let your confidence soar to new heights!