Professional Eyelash Extension Patches Lint Free
Our Professional Eyelash Extension Patches are specially designed and produced for professional eyelash extension beauticians. A lint free gel eye pads ideal for all kinds of eyelash extension, cover all under lashes, protect the sensitive area under the eye. Make you feel comfortable and refreshed while at the same time making the work of the beautician faster and cleaner.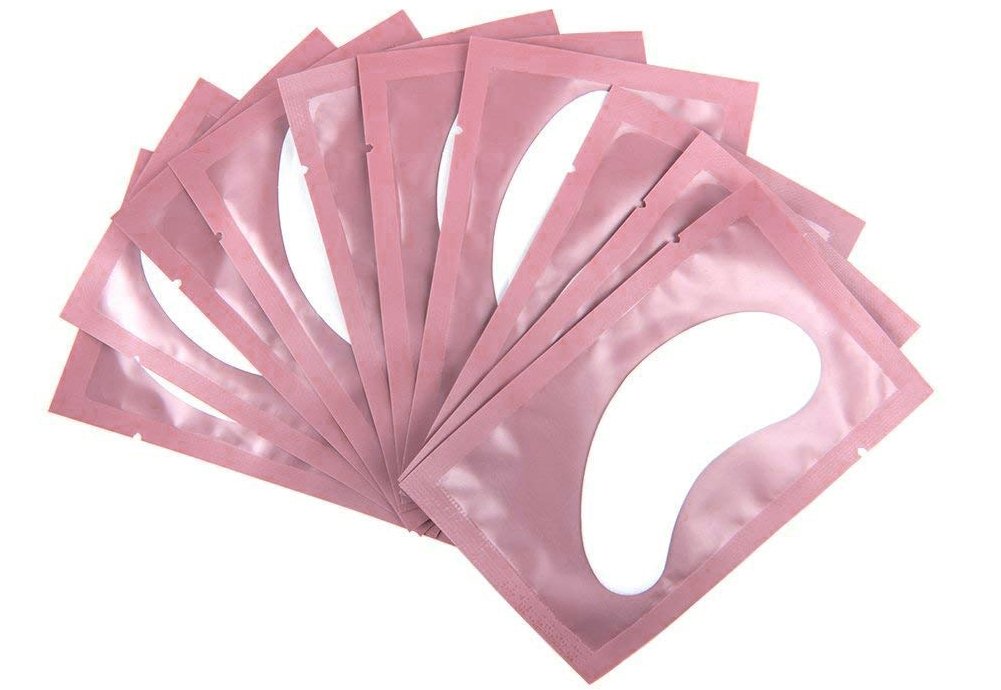 Features and Benefits
Can be used for eyelashes extension, facials, eyelash perming and tinting.

Our collagen anti-wrinkle eye gel patches are lint-free and safe to use.

Fit most people eye curve. Very thin and stick to skin nicely, cooling the skin instantly.

Use these patches to tape down the lower lashes before eyelash extension application.

Material –  non woven cloth + hydrogels + pearlized film.

Natural Ingredients – Contain pure water, glycerol, aloe extract, hydrogel, etc, not harmful to skin and eyes.

Convenient to use, do not ooze into your eyes. Makes your skin feel cool and refreshed.

 
How to Use
Thoroughly clean and dry your face.

Remove the Professional Eyelash Extension Patches slowly from the edges.

Apply eye pads on top of lower lashes without touching the eye or lower eyelid.

Remove the patch slowly from the edges.

Use immediately after opening.

Do not re-use these eye patches.

If irritation occurs flush the affected area with water and discontinue use.

Store out of direct sunlight and extreme temperatures.
Note:
Keep out of reach of children.

For external use only.

Avoid contact with eyes. If contact does occur, flush eyes with cold water.

Discontinue use in case of skin or eye irritation/redness. Contact a physician if necessary.

Avoid using on skin which is sensitive to bandages, tapes or peel-off masks.

Avoid using on blemished, pimpled, irritated or sunburned skin.

Use immediately after opening.
Package Include
100 x Professional Eyelash Extension Patches. Each pair is individually packaged for maximum safety.