Ergonomic Yoga Workout Knee Pads
BUY MORE, SAVE MORE!!!!!!!
| MINIMUM QTY | DISCOUNT |
| --- | --- |
|  2+ |   7% Off |
|  4+ |  10% Off |
|  6+ |  15% Off |
Knee pain or any other kind of discomfort can make life challenging. It's especially difficult to cope with pain while working out or when doing your favorite yoga pose. If you've been suffering from uncomfortable knee or elbow pain it's time you considered purchasing our Ergonomic Yoga Workout Knee Pads.
It's great for providing stability, support and comfort during other workouts such Pilates, floor exercises, planks and stretching exercises. Besides, it also helps to improve strength, flexibility and balance.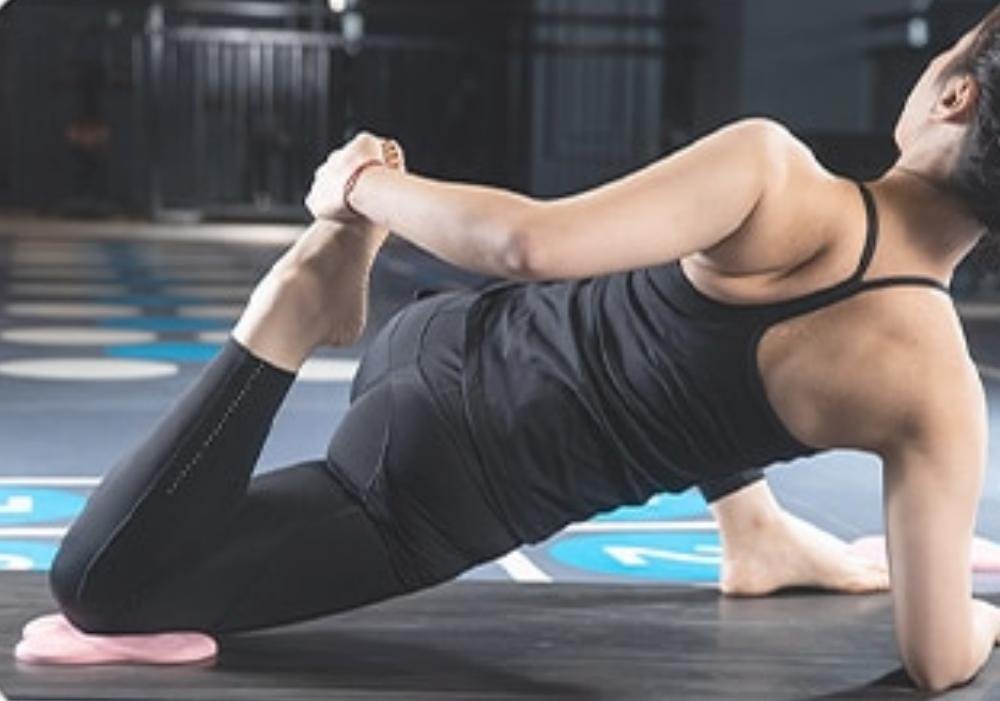 Our Ergonomic Yoga Workout Knee Pads protects your knee from discomfort, avoids or alleviate joint injuries. Helps to relieve hands, knees, head, elbows and tailbone pain. Great fitness tool to incorporate for sore joints and during injury recovery.
Made of high quality eco-friendly PU foam, it absorbs moisture during exercises. At the same time, it can easily be washed with soap and warm water then dried with a towel.
Our Ergonomic Yoga Workout Knee Pads features an ergonomic design, created by professional sports trainers to provides all-natural solution to make your yoga and other exercises as comfortable as possible.
It has a concave center to perfectly accommodate your knees, elbows, hands and head while maintaining balance and stability.
Extra thick skin friendly material is constructed of 20mm thick high density. High quality gel foam with a non-slip surface to stay in place. Overall knee pad measurements is 7.9×7.9×0.8 inches.
Features and Benefits
Lightweight and Portable – You can put it into your yoga bag and take to any gym to use with any other sports equipment.

Comfortable and Excellent Protection – Features enough thickness to provide cushion to help you exercise comfortably in any hard floor. 

Not Easy to Deform and Tear – Our yoga pad is made of quality PU material, which is very environmentally friendly. It is different from TPE material, has high density, high elasticity, and will not deform or break for a long time.

Non Slip and Waterproof – Fits perfectly on any floor or any yoga mat, durable and heat-resistant surface, resistant to water and sweat.
A circular space in the center of this yoga knee pad provides perfect curvature to adapt to the joints and relieve discomfort during physical activities. Also, it gives you great support and helps to ease any discomfort in elbows, hands, and head in inverted poses.
Multi Use Ergonomic Yoga Knee Pad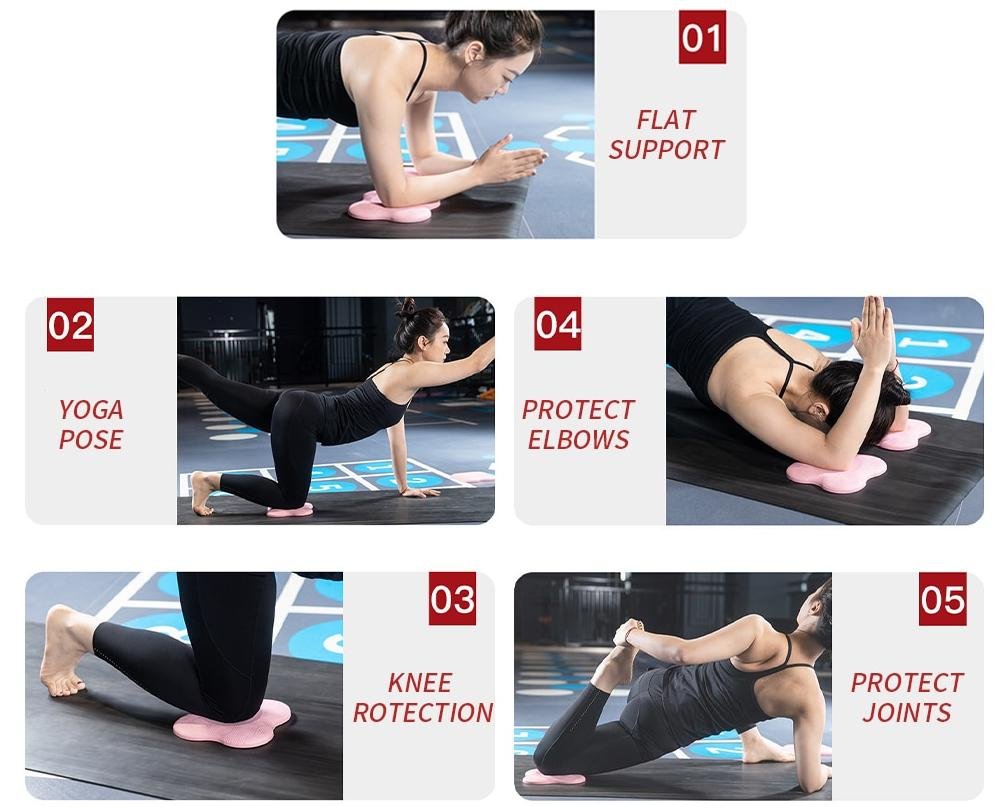 Effectively protects knee, elbows and joints. Prefect for yoga, plank, pushup, among other exercises. Getting the most out of a yoga/workout means always safely striving for the best posture possible. Any hint of joint discomfort never helps.
Avoid the aches and nail your next tiger pose or half split with our Ergonomic Yoga Workout Knee Pads. The gel-like material cradles and comforts your hands, wrists, elbows, hips and knees so you can strike the right pose.