Ergonomics Butt Support Hips Cushion Pillow
If you spend long hours a day in a seated position or have poor posture, this Ergonomics Butt Support Hips Cushion Pillow is just right for you. It provides the additional support you need to maintain good posture and the natural curve of the spine.
By evenly distributing the weight of the body, it offloads pressure from the spinal discs, allowing you to sit upright, naturally and without pain. This cushion pillow also helps to increase blood flow, and prevent lower back pain. It also helps with muscle fatigue, and leg and hamstring tightness.
Our Ergonomics Butt Support Hips Cushion Pillow comes with a dual comfort cushion balances the pelvis and relieves pressure on the tailbone, hips, and spine. With elastic buckle, when not in use, it can be folded and stored, which is very convenient. It features breathable fabric, which prevents you from sweating as you sit down on it.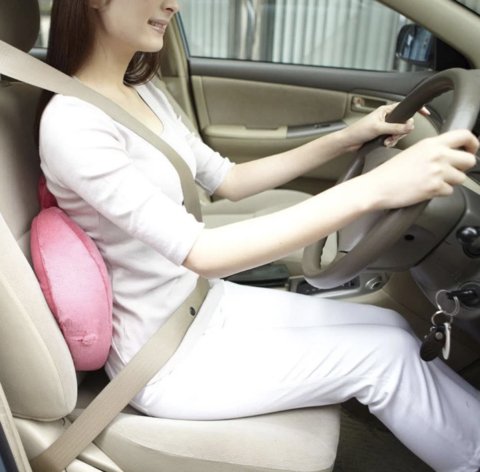 Features and Benefits
Pain relieve from aching back, hip discomfort, painful sciatica, pregnancy back pain, herniated discs, tailbone injuries and even hemorrhoid. Any other pain related issues in your spine or gluteus maximus.

Long-term use is good for the shape of the hip and spine, shaping the perfect hip and spine curve.

Relax the hip and spine feet, relieve hip and spine fatigue, eliminate hip and spine swelling. 

The seat cushion can be used anywhere, car, office, sofa, kitchen chair, dinette, travel.  It is durable and not easy to deform.

We use a dual cushion or "u shaped" ergonomic design recommended by medical doctors across the globe for treatment of chronic or acute pain by alleviating pressure in strategic areas.
Easily Foldable and Comes in 8 Colors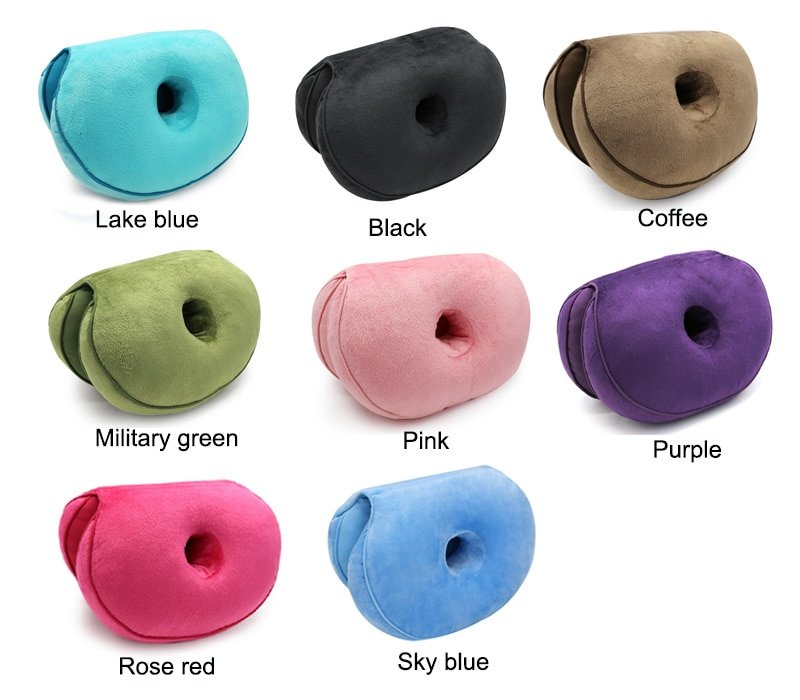 Helps to relieve symptoms of: back pain, arthritis and lower back pain.

Relieves pain in Lumbar, Tailbone, Coccyx, Prostate, Spine, Hemorrhoids, and post surgery, injury or pregnancy pain relief. Can also be used in place of donut pillows.

It's portable and small size which makes it easy for you to travel with it in plane or automobiles.