Eyebrow Shaping Caliper Symmetrical Marking
Tired of Uneven Looking Eyebrow? We Got You Covered! Our Eyebrow Shaping Caliper measure, position and shape the same eyebrows on both sides of the face. Compared to other calipers, this caliper is more precise and easier to use, making it very effective to shape and measure eyebrows. 
Suitable for precise measurement and symmetrical marking, which helps to perfectly measure and position the eyebrows.
Our
Eyebrow Shaping Caliper
solves all asymmetrical eyebrow problems.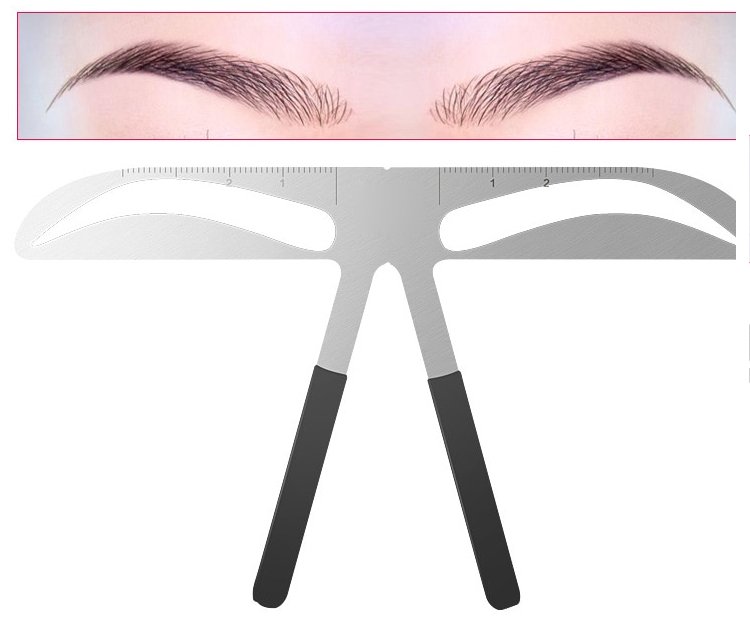 Benefits
Help to accurately position eyebrow shaping and get a pair of symmetrical satisfactory brows.

The three points of the eyebrows and nose determine the isosceles triangle, making it easy to measure and draw the most appropriate eyebrow shape.

Saves a lot of time, simple, convenient, and reduce asymmetry. Adjustable size allows it to measure various kinds of eyebrows and paint the most suitable eyebrow shape.

Non-toxic and harmless steel material that is durable and safe for your skin. Safe for all kinds of skin.

Easy to stick to the skin and easy to use.

Comes in different shapes. Natural, One Word, Standard, Meteor, Lady, Classic, European and Autumn. Total 8 designs to choose your own personalized eyebrows. 
After cleaning the forehead, slowly hold it on place it will not slip, it is a perfect tool for professional tattoo stylists and beginners for painting eyebrows.
Perfect Eyebrows in a Minute!

How to Use Eyebrow Shaping Caliper
Features
Flexible and portable – Our eyebrow shaping caliper is soft and can be repeatedly bent to the shape of your eyebrows.
Lightweight – It's easy to carry as a cosmetic bag or purse with you at home or on the go. Just use at home or travel, so you can shape your cute eyebrow shape.
Eight Different Shapes to Perfectly Match Your Eyebrow Shape!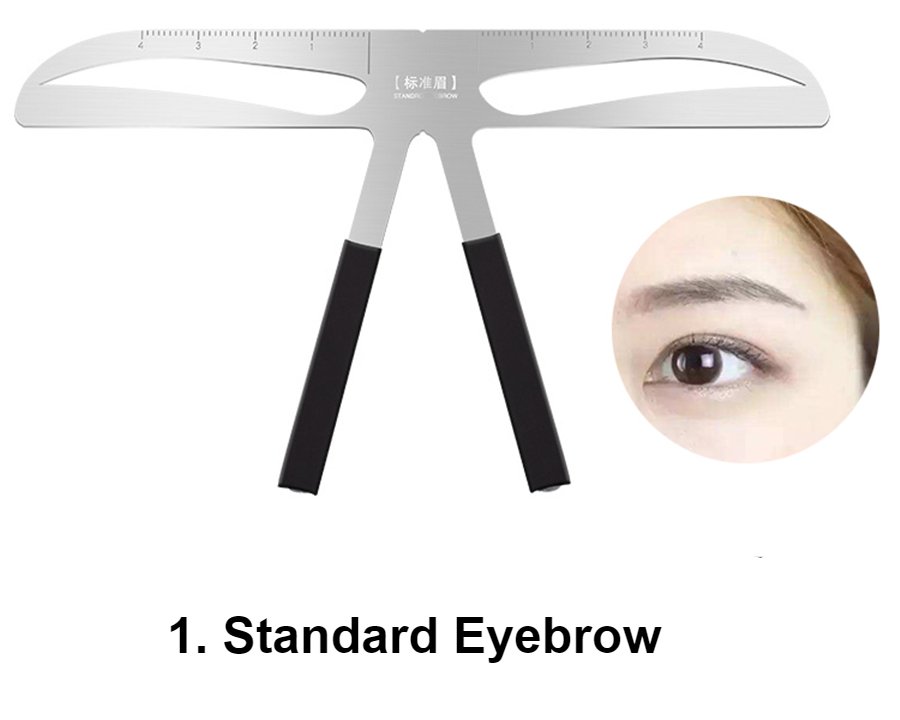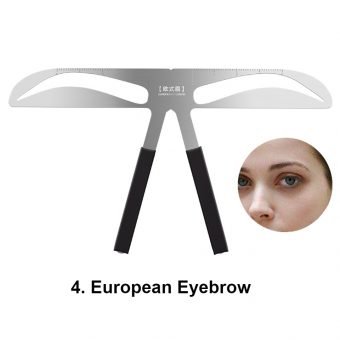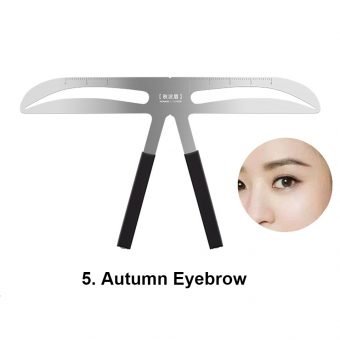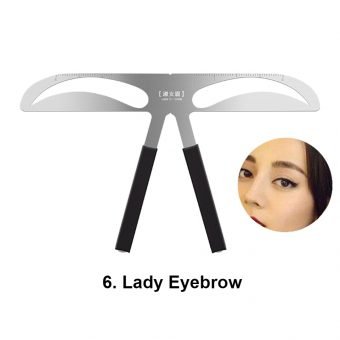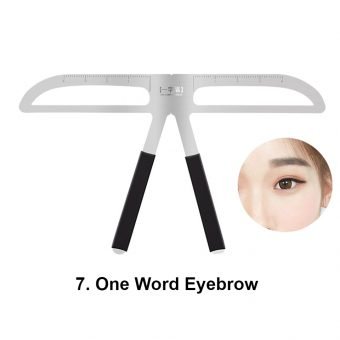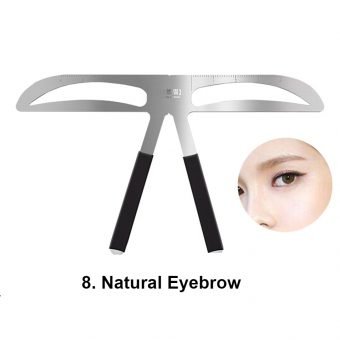 Packaging – Comes with a black outer casing for easy storage.