Reusable Silicone Forehead Patch
Introducing the revolutionary Reusable Silicone Forehead Patch – your ultimate solution for achieving a refreshed and rejuvenated appearance without invasive treatments or expensive skincare products.
Crafted with cutting-edge technology and premium medical-grade silicone, our forehead patch is designed to target the most prominent signs of aging and stress. Whether it's fine lines, wrinkles, or expression marks, this patch offers a non-invasive and natural approach to achieving smoother, younger-looking skin.
Key Features
Advanced Silicone Technology: Our forehead patch comprises hypoallergenic, medical-grade silicone that is gentle on the skin and adheres seamlessly to your forehead. This technology enables maximum comfort while effectively treating the skin.
Reusable and Durable: Unlike single-use products, our silicone patch offers multiple uses, making it an eco-friendly and cost-effective choice. With proper care, it retains its adhesion and effectiveness over an extended period.
Reduces the Appearance of Lines and Wrinkles: The patch works by hydrating and promoting collagen production in the skin, leading to a reduction in the appearance of forehead lines, frown lines, and wrinkles. It also helps relax facial muscles, preventing the formation of new lines.
Easy Application: Applying the patch is a breeze. Simply cleanse and dry your forehead, place the patch on the desired area, and gently press to ensure optimal adhesion. Wear it during your beauty routine, overnight, or as needed – the choice is yours.
Hassle-Free Maintenance: Cleaning the patch is easy – just use mild soap and water after each use, and allow it to air dry. Store it in the provided storage case to maintain its shape and adhesive properties.
Suitable for All Skin Types: Our silicone patch is formulated to be safe and suitable for all skin types, including sensitive skin. It's free from harmful chemicals, latex, and fragrances.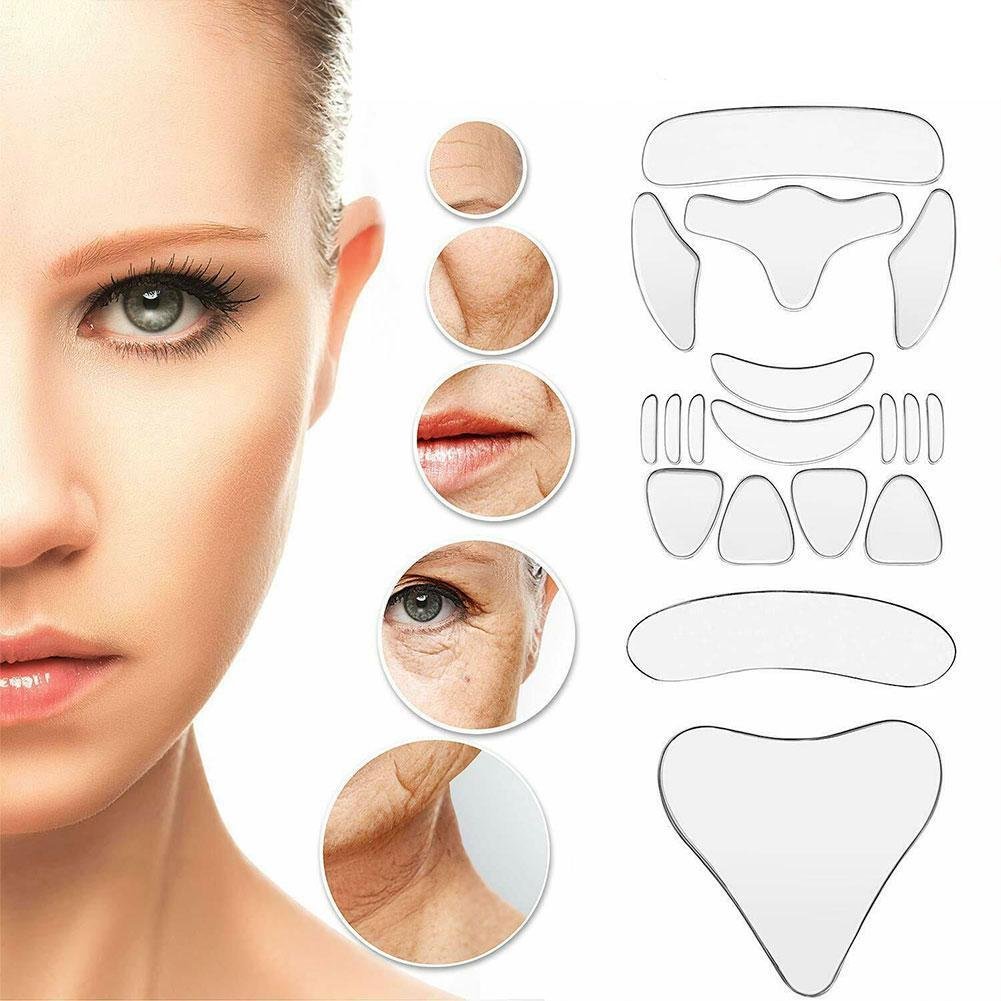 Experience the benefits of a more youthful appearance and regain your confidence with our Reusable Silicone Forehead Patch. Embrace a natural, non-invasive solution that works harmoniously with your skincare routine to help you look and feel your best. Add this innovative beauty tool to your regimen today and discover the power of rejuvenated skin, one patch at a time.