Waist Twisting Disc For Abs Cardio Workout
Our Waist Twisting Disc For Abs Cardio Workout effectively burn calories and fat by combining the benefits of Aerobic exercise with the benefits of reflexology. It works by massaging and stimulating meridian points on the bottom of the feet to promote good health. Besides, it provides core strength and stability, encourages weight loss, and eases mental fatigue. Use it for just 10 minutes a day and notice results!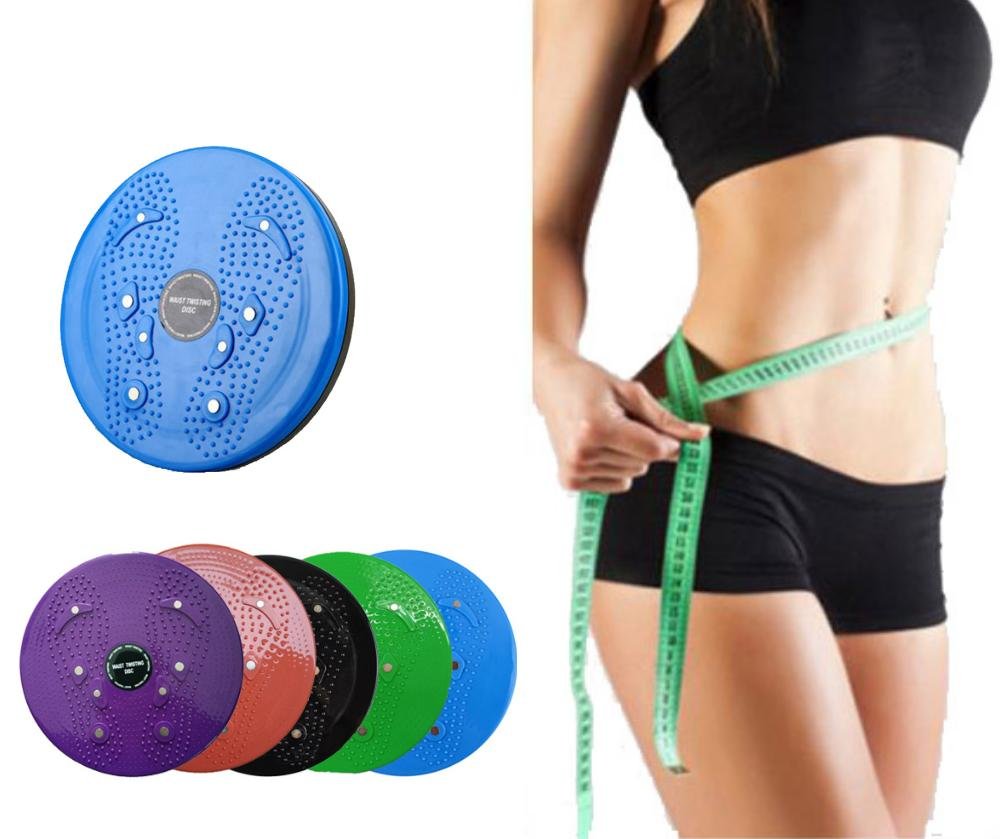 Features
Large pedal area, improved safety.

Easy to use, nothing else is need only the body weight.

Portable, light weight and easy to carry, can be used in the office while watching TV or reading at home.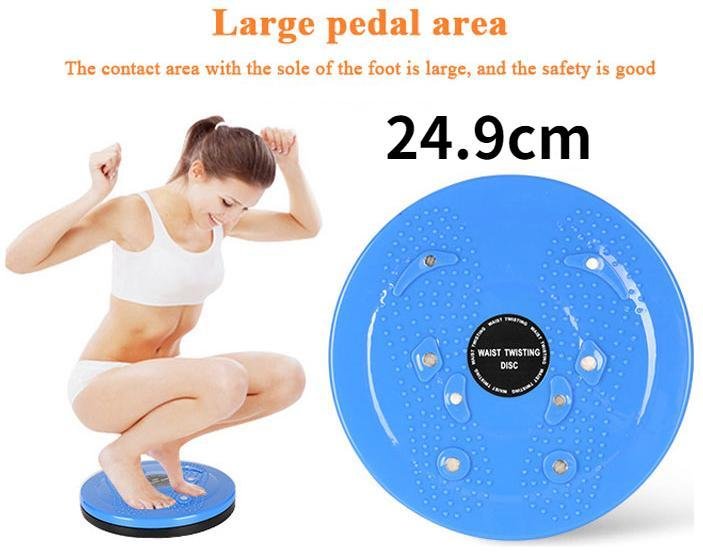 Easy & Fun to Use
Place your twisting disc on a flat floor or carpet and step onto the surface.

Steady yourself and feel the magnetic Acupressure nodes gently massage the soles of your feet.

Hold both feet firmly in place, bend your knees, and gently begin to twist at the waist in a back-and-forth motion.

Try a variety of natural and relaxing twisting movements, which may require long-term practice, but once you master the movements, you will truly experience the endless fun that Waist Twisting Disc For Abs Cardio workout bring you.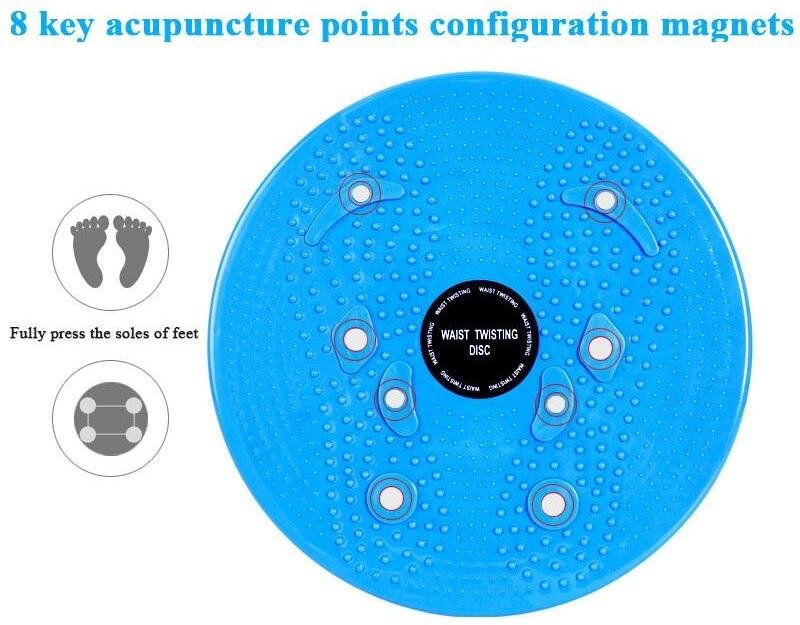 Precaution for Use
Do not exercise vigorously within 30 minutes after a meal.

Please do not use on slippery and uneven ground.

The twisting speed changes from slow to fast, gradually adapt to avoid sudden load.

Weak stamina or beginners must use it with the assistance of others or holding other handrails.

Avoid excessive movement to prevent unstable gravity or fall.