Facial Cleansing Brush Electrical Ultrasonic
Our Electrical Ultrasonic Facial Cleansing Brush uses t-sonic technology to deliver powerful cleansing results. The 'T' stands for Transdermal and the T-Sonic pulsations are designed to work deep into the layers of the skin, to cleans your skin gently and deeply.
It channels up to 8,600 pulsations per minute, which are channeled through silicone touch-points. It deeply cleanses the skin without being abrasive.
A revolutionary facial cleansing brush that lifts away dirt, oil, and makeup residue for beautiful glowing skin with levels adjustment for different skin sensitivities.
Suitable for all skin types: Normal, Dry, Combination, and Oily. Helps reduce fine lines and wrinkles, unclog pores, and reduce dullness and uneven texture.
Benefits
Refines the skin's texture.
Gentle exfoliation to remove dead skin cells.
Leaves the skin with a unified and radiant glow.

Cleanses much more effectively than washing by hand.

Unclogs pores of oil and removes 99.5% of dirt and 98.5% of makeup residue from the skin.
Portable and waterproof, rechargeable. About the size of your palm.

Soft silicone bristles with active ingredients. Bringing more powerful cleaning effect and stronger bacterial inhibition than regular high density bristles brush.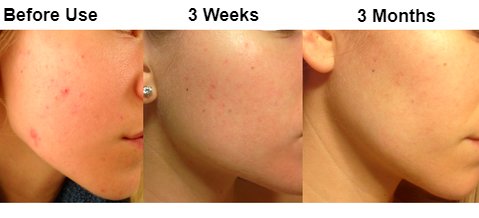 Benefits of Using Silicon  
Safe and no skin irritation

Washable and free from bacteria

Gentle material fit for various skins, even sensitive skin

Highly durable

Thicker and thinner

Non-abrasive and body safe. Resist dirt buildup

Extremely gently, does not irritate the skin
How to Use Electrical Ultrasonic Facial Cleansing Brush
Apply your cleanser. 
Wet the cleansing brush and turn it on. 

Gently cleanse in a circular motion for 1-2 minutes. 

Rinse and dry your face.

Check out the diagram below on proper way to go about cleaning your face.
How to Use 
Water proof design, 5 levels of strength and strong enough to last you for a very long time.