Handyman Magnetic Holding Wristband
Are you tired of everything rolling around, falling on the ground, this Handyman Magnetic Holding Wristband will save you time and energy. No more headaches from losing or dropping small items while working. No more searching for screws that notoriously roll away or needing to dig around in a pocket for hard-to-find fasteners.
Strong magnets embedded around the wristband make it easy for you to hold screws, nails, bolts, washers, drill bits Allen wrenches, and more right on the wrist for easy access while working. Perfect for home improvement, construction, carpentry, auto repair, sewing, and other DIY projects.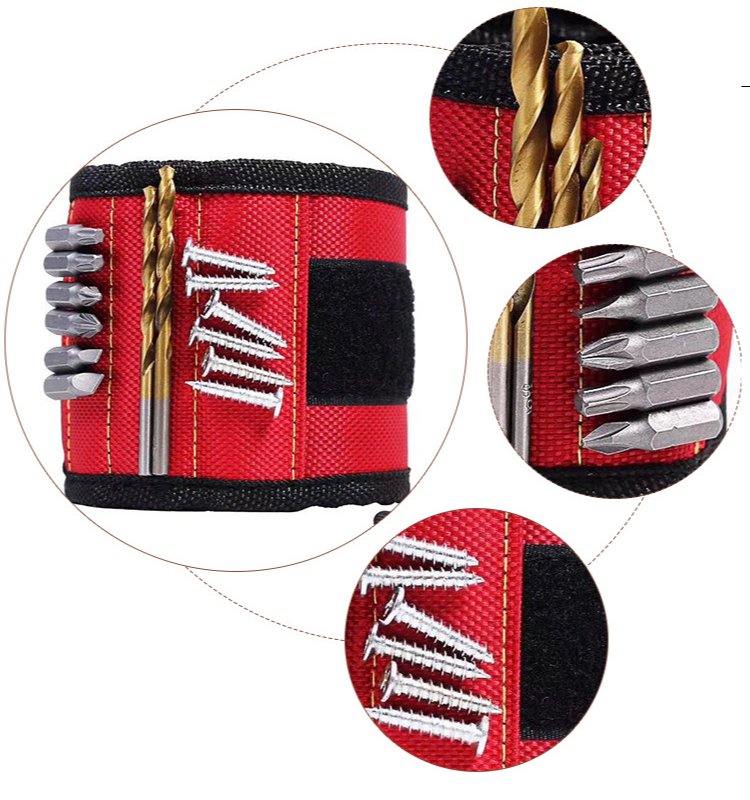 This Handyman Magnetic Holding Wristband is great for working in the hood of your car, on top of the ladder, or under your sink. Makes one man jobs ten times easier! Lay it near you, hang it at your workbench, or just strap it on your belt.
Features 
Made of  breathable material, safe for all day use

Built-in super powerful magnets

Super Strong: Won't fall off the wristband unless you take them them off

Embedded with super strong magnets for holding screws, scissors, and small tool

Provides a third helping hand when you need it most

Ideal for many woodworking, home improvement, and do-it yourself projects

Adjustable size 
This Handyman Magnetic Holding Wristband measures 38x9cm and comes in one size that fits most design, can be adjusted as needed.  Just wrap the wristband around either wrist, place the strap over the rectangular Velcro section, and press down to fasten. Suitable for both men and women.