Foot Detox Adhesive Patches – 6 Pcs
Experience the comfort and the benefits of detoxification and better sleep with our Foot Detox Adhesive Patches. With natural ingredients such as Chitin, Vitamin C, Lavender, Bamboo vinegar, among other ingredients these patches help to emit Far Infrared Rays, which promotes the circulation of the blood to make you feel refreshed and light.
Simply apply them on both soles of your feet while sleeping and take them off next morning. The very known detoxification process are now available just by using these patches. You can do it even at the comfort of your home.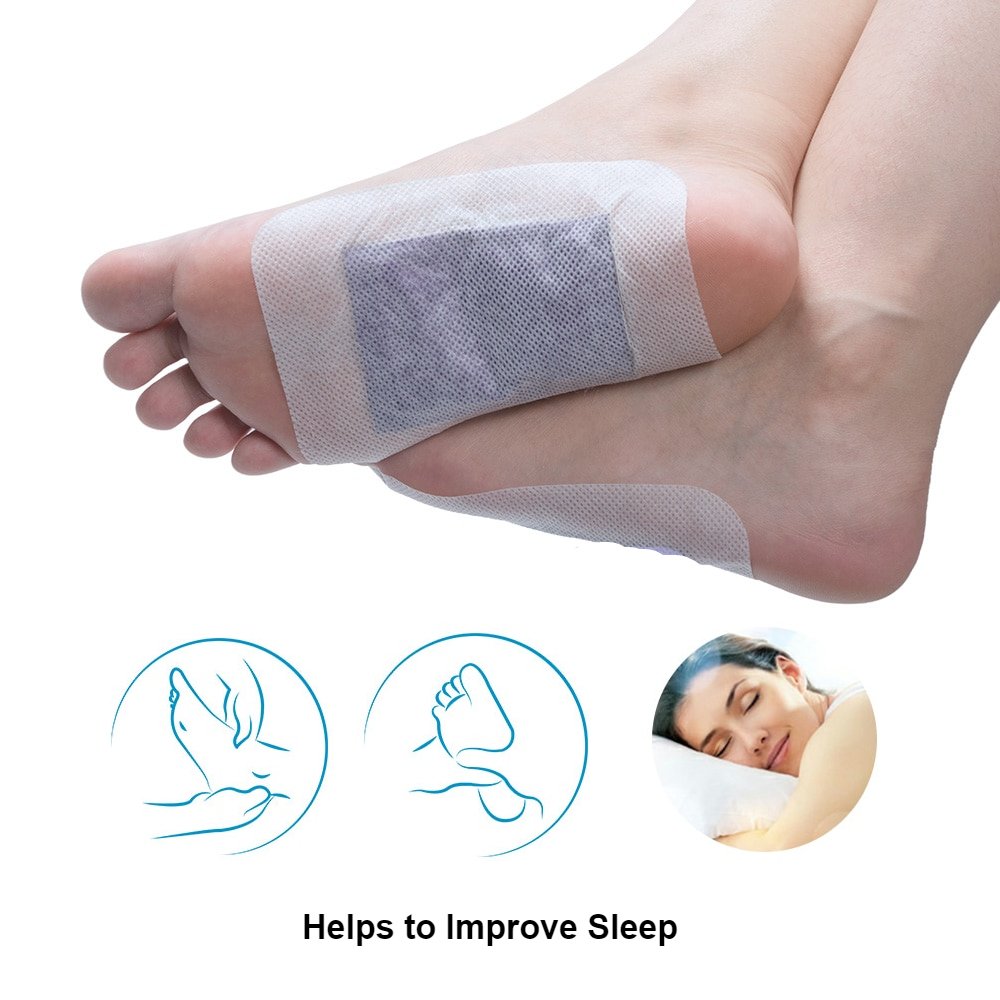 Features and Benefits
Easy to Use – Just stick the feet detox pads on a clean and dry sole and leave them for 6-8 hours.

Eliminates Toxins – Use these patches as part of your detox cleanse routine and feel the difference.

Effective in Relieving Pain – These detox foot patches relieve migraines, back pain, and swelling.

Safe – Our Foot Detox Adhesive Patches are 100% safe, made from bamboo vinegar, chitin, vitamin c and tourmaline.

Help in Weight Loss – Our slimming patches regulate metabolism & help burn inches off your waistline.

Increase your energy level.

Relieve stress.

Improve your metabolism.

Improve your blood circulation and minor muscle aches.

Help to minimize stiff muscles due to stress or long hours of work. 

Acts an excellent cold feed warming patches.

Help to improve sleep.
How to Use
Wash your feet with warm water before applying the patches.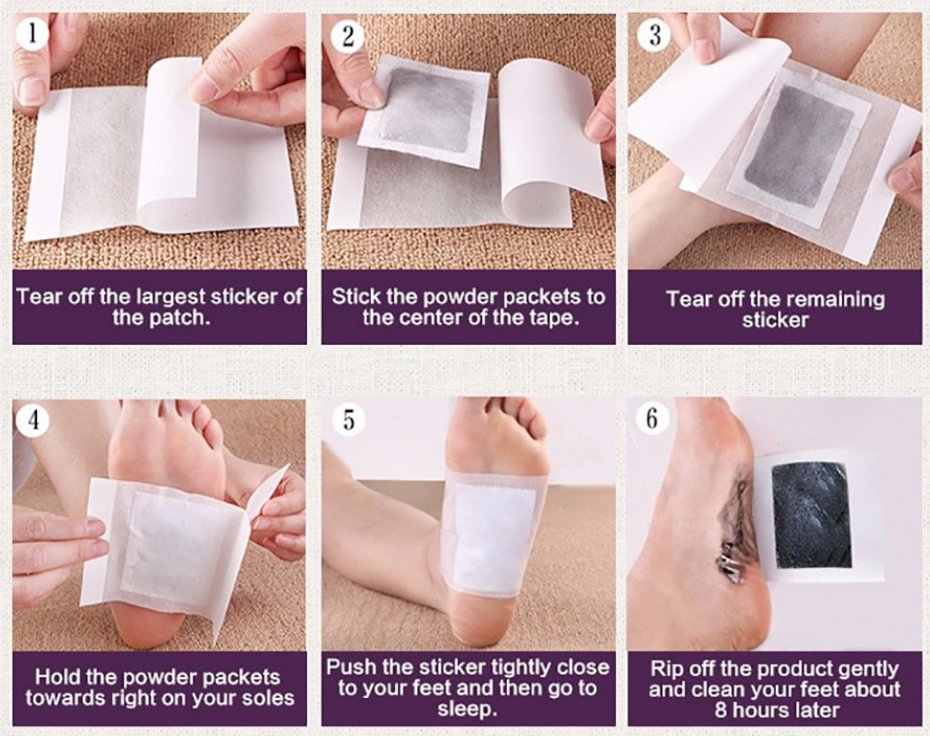 Note
Used patches will appear dark greenish or grayish as they absorb toxins and waste matter from your body.

Continue to use each night until the discoloration of the pad subsides.

When used patches show signs of lightening, apply once or twice a week for maintenance.

Our adhesive patches are made of soft material, so do not pull or extend it.

People with frail skin should discontinue for use for a while to avoid skin damage.

Patches should be used immediately after the outer packaging is opened due to it's high hygroscopicity.

Do not take out the powder from the patches.