Turmeric Elbow and Knee Whitening Serum
535 in stock
Tired of dark knuckles, elbow or knees? Try our Turmeric Elbow and Knee Whitening Serum to achieve a smoother, lighter and healthier skin. Thanks to its infusion with other ingredients, this serum protects skin from rashes, as well as gets rid of acne marks and dark patches.
All of this without mentioning the beautiful glow you will get as a result. When used on regular basis, this serum not only brightens your dark patches but it is also a perfect addition to your skincare routine.
Why is this all possible? Simple: this product has Curcumin, which defends the body from invaders and repairs any damage caused to the skin. Because of its anti-inflammatory properties, it can help those who suffer chronic inflammation.
One thing that sets apart our Turmeric Elbow and Knee Whitening Serum from the competition is antioxidants. Antioxidants are its secret weapon. Curcumin is one of the most powerful, which counteracts the damage of free radicals. Besides, it also promotes the activity of the body's antioxidant enzymes. Thanks to this, not only your skin will look healthier but it will also delay aging.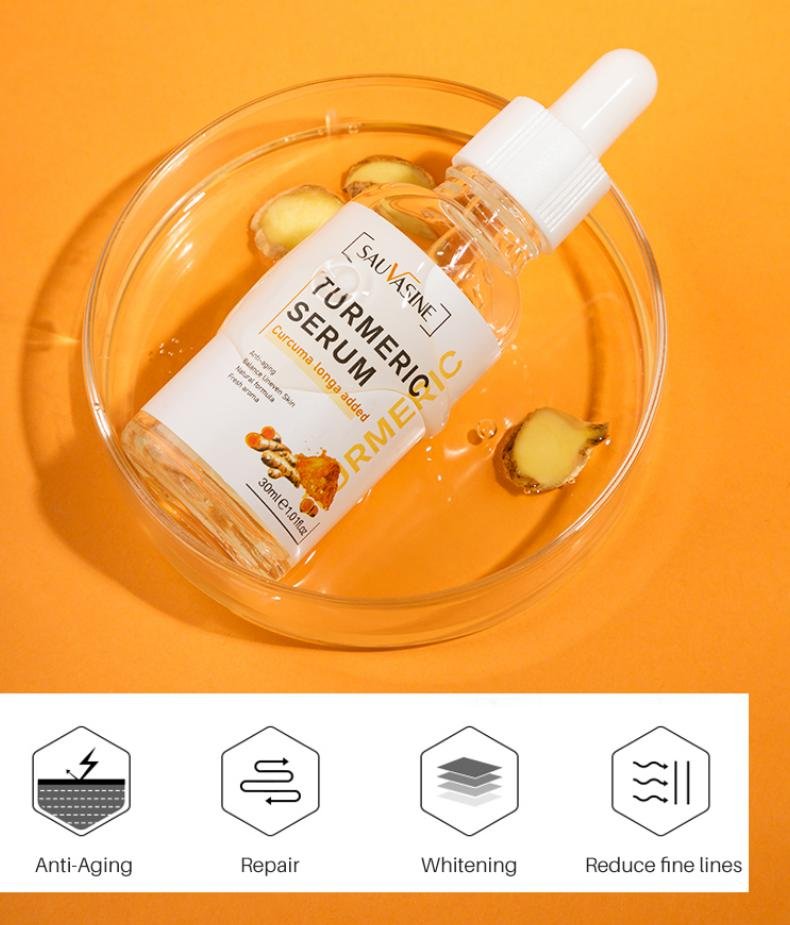 Benefits and Features
Lightens dark spots and acne patches.

Mild, safe and non-irritating.

Curcuma Longa Extract and Olive Oil: Both reduce lines and wrinkles, delaying dullness and giving the skin a youthful look.

Sodium Polyacrylate: Plays a role in anti-aging.

Anti-inflammatory properties.

Gentle and delicate care.

Antioxidants that protect the body and delay aging.

Moisturizes and smooths the skin.

Treats rashes.

Contains 30 ml (1.01 fl. oz) of Turmeric Serum.
Usage instructions
Wash the desired area with water to remove any dust particles.

Take 2-3 drops in a clean palm and apply to the skin.

Massage gently with fingertips, upward and in circular motions, until the serum is completely absorbed.

It can be followed up with any brand of cream.

For best results: Use it daily in the morning and night.