Multifunctional 4 Tubes Workout Pedal Puller Rope
For just 10 minutes a day, you can keep your body in shape by using our Multifunctional 4 Tubes Workout Pedal Puller Rope. It features a thick, four strand rope with excellent tensile strength so you can push your body to its maximum flexibility.
With its high quality expander, this abdominal exerciser is ideal for toning and strengthening your legs, arms, hips and thighs; while working on your tummy at the same time.
Its non-slip pedal keeps your feet firmly on the ground as you do your workout. And because it's easy to carry around, you can exercise at home or in the office. Its heavy duty latex tubes are specially designed to eliminate the redundant layers of fat stored in the arms, abdomen and legs.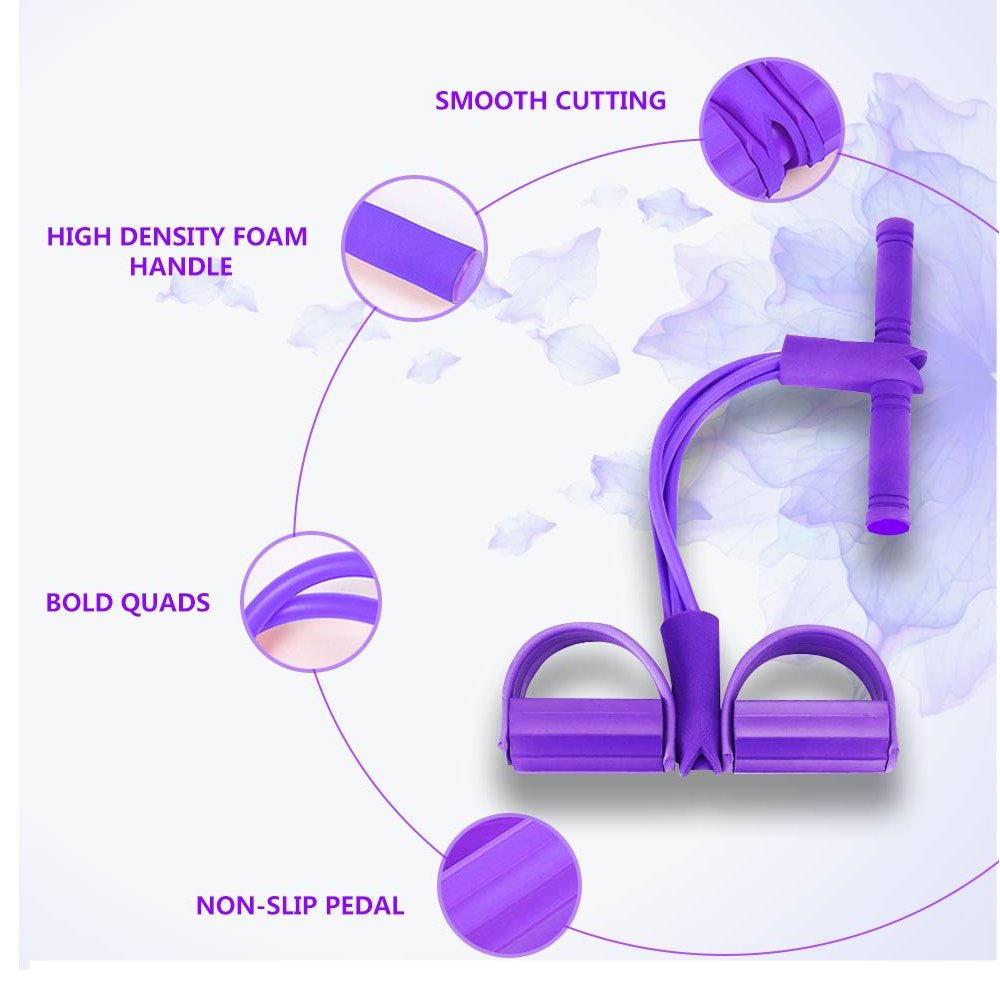 The combination of quality latex tubes, EVA anti-slip foot mat is enhanced with smoother cut edges to keep you comfortable and relaxed. Equipped with a high-density foam handle, this amazing product helps reduce friction from pulling so your hands are protected. The Multifunctional 4 Tubes Workout Pedal Puller Rope features a portable and lightweight design so you can sculpt and tone your body anytime, anywhere.
Features
Bold quads with 4 quality latex tubes.

EVA Non-slip pedal (angular and anti skid).

Thick, high density foam handles to reduce friction and protect hands.

Smooth side cutting.

Heavy duty plastic and rubber material.

Excellent tensile strength.
Benefits
Beginner and budget friendly.

Easy to use.

Lightweight and portable (excellent for both home and office use).

Trims waist for a flatter tummy.

Ideal for toning and strengthening major problems areas: legs, arms, thighs and hips.

Made of high strength material that doesn't break easily.

Easy ab workout and waist trimmer.

Perfect for Cross Fit, yoga, and other fitness classes.
Specifications
Available Colors: Blue, Purple, Red, Green, Pink and Black Yellow

Size: 25cm x 50cm

Rope length: 120cm