11 Pcs Resistance Bands Set Tension Workout Ropes
Whether you are working out from home, gym or just outside your house, our 11 Pcs Resistance Bands Set Tension Workout Ropes are versatile enough to make you gain maximum results from your workout.
Basically, with these resistance ropes you can work out every single muscle group of your body. Perfect for doing all kinds of training right at home, including strength building, muscle toning, physical therapy, Pilates, stretching, among others
How to Use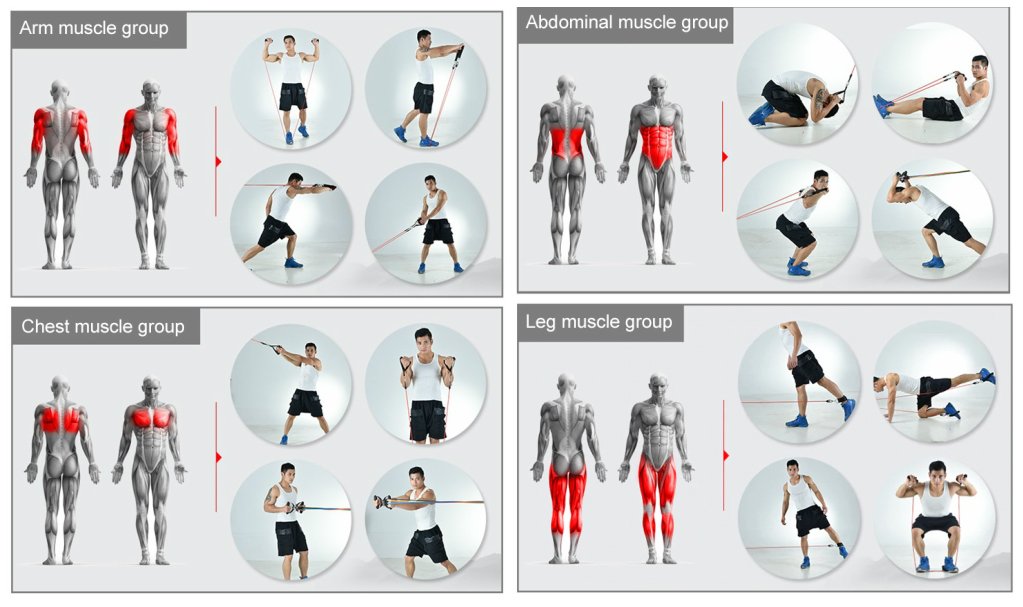 Features and Function
Quality Material  –  Made of 100% natural latex, our resistant tubes are odorless, elastic and will stay flat even after excessive use.

No more issues like pinching your skin, snapping, or leaving marks on your clothes.

5 Levels of Resistance – Easily increase or reduce the weight needed for each exercise. E

ach of 11 Pcs resistant bands has a different resistance, you can increase the intensity of your workout gradually, which makes them perfect for anyone.

Perfect for you just starting to workout or a seasoned workout warrior. Up to 100 lbs of resistance!

Ultra Portable – Use the included bag to take your personal gym wherever you go! Whether its outside or a friends house, you'll always be able to workout.
Specification of Resistance Ropes

Versatile and Affordable –  Get fit and sculpt a better body anywhere, like when you are watching TV series at home.

No need for expensive gym memberships or exercise equipment, enjoy fitness everyday!

Easy to Use

– No special training is need to learn how to use these resistant tubes.

Use images on this page or the manual that come with it to learn different ways to workout your muscles.

Our

11 Pcs Resistance Bands Set Tension Workout Ropes are suitable for both men and women or as a gift to someone who enjoy working out.
Personal Gym – Bring new life for sports and fitness, excitement to your workouts with these 11 Pcs Resistance Bands Set Tension Workout Ropes. Most physical therapists love these physical therapy bands to help them rehabilitate their patients.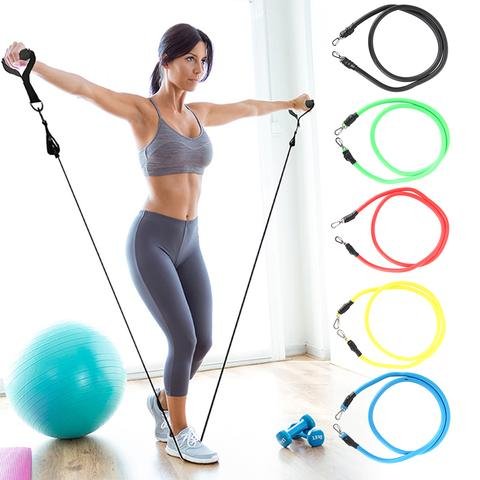 Our bands' length gives constant resistance to your muscles throughout a large range of motions to increase power and endurance.