Magic Degreaser Cleaner Spray
Quickly and easily removes the toughest stains and grease from kitchen surfaces in and around the home with Magic Degreaser Cleaner Spray. Versatile liquid formula spray, great for kitchen, colorfast carpet and fabric. Besides, it safe to use on tiles, concrete and many other interior and exterior surface applications.
Remove and clean your surface immediately! Remove annoying grease and stain easily with the Magic Degreaser Cleaner. Suitable to use on fabrics, canvas, finished leathers, PVCs, glass. It is also great for vinyl, plastics, rubbers, metals, gel coats, and fiberglass.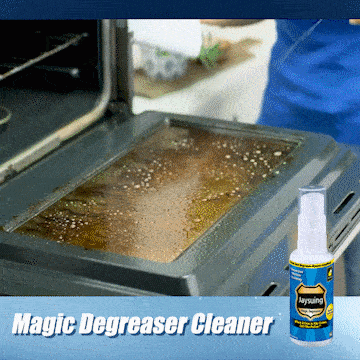 This is a multi-surface Magic Degreaser Cleaner Spray with a penetrating foam. Directly spray it on any surface and wipe with a dry cloth. No need to rinse and a clean finish can be seen right away!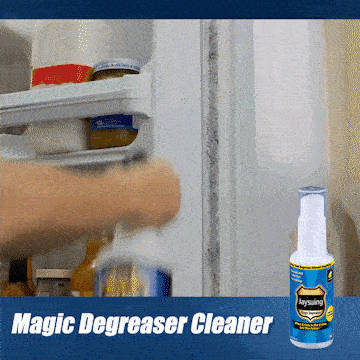 Main Features
Easy To Apply
With its rinse-free design, just directly spray onto the desired area, then use a towel or sponge to wipe until the stain is removed.
Fast Cleaning Feature
This is a multi-surface cleaner producing a penetrating foam that takes on grime where it hides, giving an instant cleaning finish.
Toxic-Free
100% free of grease-producing silicone oils and petroleum distillates.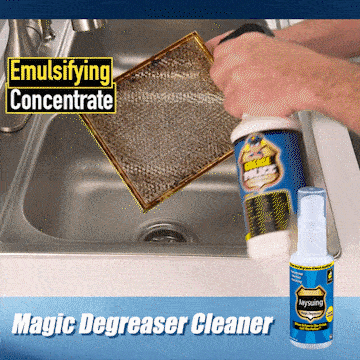 Safe To Use
With anti-damage coating feature that protects surfaces against fading, discoloration as well as against cracking.
Economical
It effectively eliminates grease stuck-on dirt, dust, fingerprints, and any unwanted stain on all surfaces hence leaving a non-greasy, matte finish that can last up to 3 months.