Fitness Peanut Ball Foam Roller Massage Set
Our Fitness Peanut Ball Foam Roller Massage Set is great for improving muscle mobility, flexibility and preventing soreness from all kinds of sports. It is lightweight, ultra high density and easy to use for deep tissue massage. This set will definitely help to improve your muscle recovery process, reduce muscle pain and increase your flexibility.
Features and Benefits
Speedy Recovery – Designed to relax tense muscles and reduce soreness by enhancing flow of oxygen and blood to painful areas.
Our Fitness Peanut Ball Foam Roller Massage Set can serves as a tool for myofascial release, trigger point therapy and deep tissue massage to facilitate recovery after a grueling workout.
Flexible – It is easy to use and comes with a textured surface for pain relief in legs, arms, neck, etc. Also, help you to get back on track if you suffer from severe muscle fatigue or injuries.

Eliminate stored tension in your muscles and release pain suppressing endorphins through pressure point and compression techniques.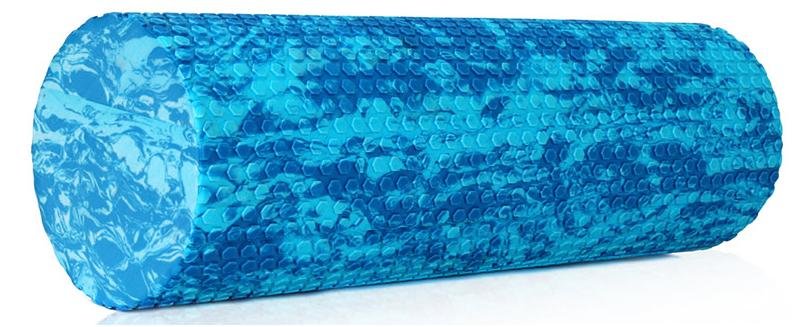 Relieve long term or chronic pain and restriction in muscles, connective tissues, tendons, ligaments, and joints.

Reduce stress hormone levels, heart rate and blood pressure while boosting mood and relaxation.

Ergonomic Design – 

The foam roller features ergonomic soft surface that make you feel comfortable while massaging your muscles.

The high density

foam structure provides a deeper massage and it is firm enough to support all body types without losing shape after regular use.

Our Fitness Peanut Ball Foam Roller Massage Set is a versatile fitness tool for Yoga, rehab exercises, stability exercise, among others.

Application
Foam roller is perfect for back muscle as well as for thigh muscle relaxation.

The massage balls is used for those hard to reach trigger points a foam roller can't reach.

Peanut ball design cradles the spine hence eliminating sore muscle knots.