Water Shower Thermometer LED Display
There are a lot of essential accessories we have in our home, some of the decorative and other functional. One such accessory you wouldn't like to miss is the Water Shower Thermometer LED Display. The LED digital screen shows the Celsius temperature of shower water, which monitors the shower temperature in real-time.
The built-in small-scale hydro water system makes it generate currents without any battery, it will turn off current automatically after turning off the water. A must-have accessory at your home!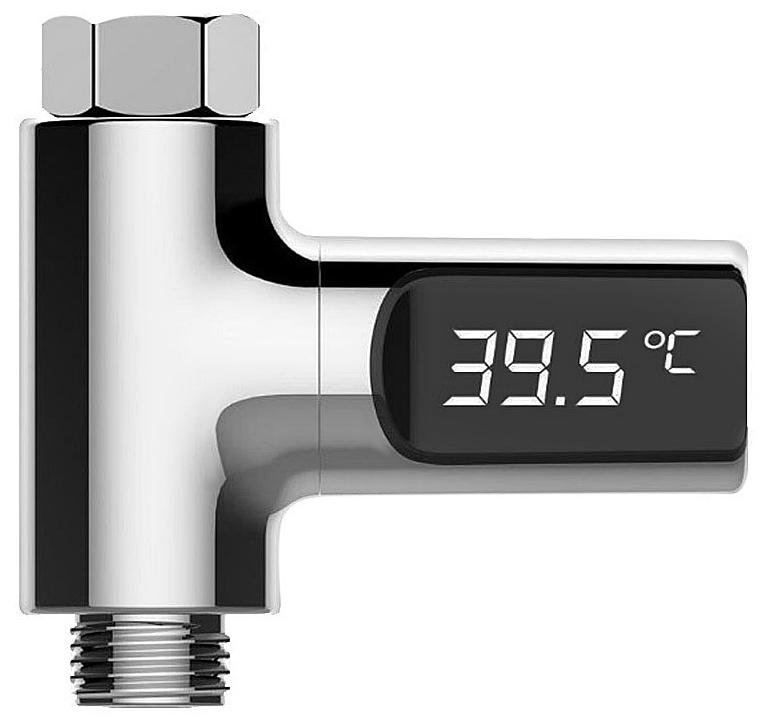 Domestic and Commercial Usage
This new beautiful and elegant Water Shower Thermometer is very handy and has great utility. Led monitor easily warns you if the water is overheating. You can easily install and use it in commercial places such as hotels and restaurants.
Beautiful and Elegant Design
The water temperature monitor thermometer has very sleek and smooth curves in its design. The clear LED displays thermometer readings even in a very dark environment.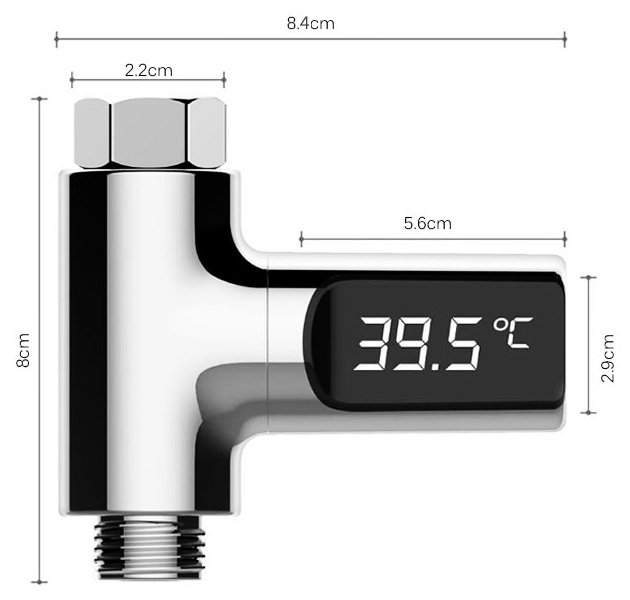 Accurate and Real-Time Temperature
It has the latest highest precision sensors which monitor the temperature perfectly and accurate. There is only a 0.1 F error margin, which makes this water temperature monitor a perfect choice for your shower.
State of the Art Technology
The new state of the art small hydro sensor is very accurate in its functionality and its long-lasting. You don't have to replace it often like other cheap thermometers in the market today. 
Compatible and Easy to Install
It is very easy to install. You don't need any technical knowledge or plumbing tools to install. It is compatible with almost any facet in your home and hotel. You can fit it to any facet or to your shower hose, easily without any problem.
Features
No batteries needed for its functioning, as you open the shower sensor generate the required amount of current from the water flow. it starts giving you an accurate reading of the water temperature.

Quick and easy installation

Made with human-friendly material which doesn't have any negative effects on health and drinking water.

LED digital screen directly shows the Celsius temperature of shower water, which monitors the shower temperature in real-time.

A high-precision temperature sensor 360°rotatable waterproof led screen for better viewing.