Face Mask Storage Box Portable Palm-Sized
A Face Mask Storage Box is one of the best ways to carry your face masks, wherever you go. Whether you are going for shopping, meeting or going out for a get together party, this small box is a must have in every closet. It is recommended you change your mask from time to time to make sure your mask remains clean. A clean and unused mask is the safest way to make that happen.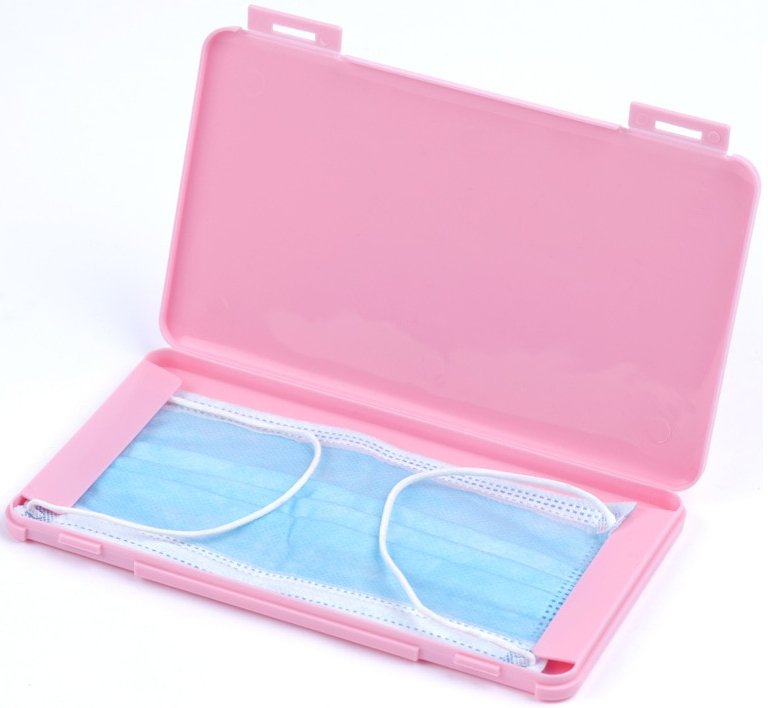 Our mask box has a tight sealing and it does not allow dirt to get through. It's compact size and shape ensures that you can put this storage box easily into your pocket or handbag and it protects it from damage in case of an accidental fall.
It is also safer to have your mask in a storage box since dropping it to the ground makes it dirty and unable to be used. This box is perfect for those people who spend a lot of time outside shopping or in meetings because you can easily change your mask during the day..
Benefits and Features
Can hold 3 masks

Small and hygienic

Smooth corners and comfortable shape

Easy to store in bags and pockets, easy to carry

Dust and moisture proof

Size: 11cmx11cmx1.2cm

Weight: 45g

Keep your life organized
Protect your face masks from dust, cross contamination and moisture with our portable Face Mask Storage Box. It is well sealed and wont let anything through that could harm your mask thus protecting you from bacteria and viruses. This small and simple box is very handy way to carry your masks safely. And that's not all, it also looks cool!