Double Layer Twist Plait Hair Clip Hairstyle Headband
Turn your hair to a beautiful twist style with our Double Layer Twist Plait Hair Clip, easily snap even thick hair securely, no slip and without hurting your hair, giving you a good looking hairstyle, anytime. Whether your hair is long, short, curly or straight, this twist hair clip easily give you a new hair style in 30 seconds, fashion and beautiful hairstyle design.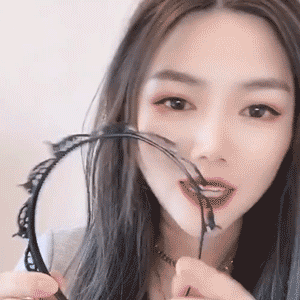 Features and Benefits
Quality Material – Made of ABS resin material with good flexibility, so it will not harm your hair or your scalp.
Tooth Design – The part of the headband that contacts the hair is designed with convex teeth, which holds firm.
Versatile – Choose between one with 4 or 8 clips depending on the style. Suitable for mid hair and long hair for all ages. Fashion and beautiful design, eye-catching when wearing it in the street.
Universal Size – One size fits most women, a great fashion gift makes your look noble and add your charm.
Durable and Lightweight – Made of resin material, it is lightweight but very sturdy, never break and it is easy to open but hold your hair tightly.
Suitable For Indoor and Outdoor – Our Double Layer Twist Plait Hair Clip are suitable for many occasions such as sports, yoga, outwork, makeup, washing face, backpacking, and as a daily wear.
Pleasant Gift – An ideal gift choice for girls and women to enjoy a charming hairstyle, practical for weddings, proms, party, valentines as well as other daily activities.
Put the headband on your head first, then pull out a bunch of hair.

Twist the hair slightly to make it easy to pass through the clips.

Pass the hair through the clips and clip on place. Continue to do the same for the rest remaining hair until your beautiful hairstyle is achieved.