Waterproof Silicon Shoe Covers Recyclable
BUY MORE, SAVE MORE!!!!!!!
| MINIMUM QTY | DISCOUNT |
| --- | --- |
| 2+ | 5% Off |
| 3+ | 10% Off |
GET AN EXTRA  5%-10% OFF WHEN YOU BUY 2-3 ITEMS OR MORE!
Made from water-resistant material to protect your beloved shoes from rain, slush, and snow.  These amazing Waterproof Silicon Shoe Covers will essentially protect your shoes from pretty much anything. They're completely waterproof, and perfect for any reason you need your shoes kept dry or clean.
Size Reference
S: 21.5x13cm (Suitable for 24-33 size of shoes) 
M: 25x15cm (Suitable for 34-37 size of shoes)
L: 29.3×17.5cm (Suitable for 38-42 size of shoes)
XL: 33.5x20cm(Suitable for 43-46 size of shoes)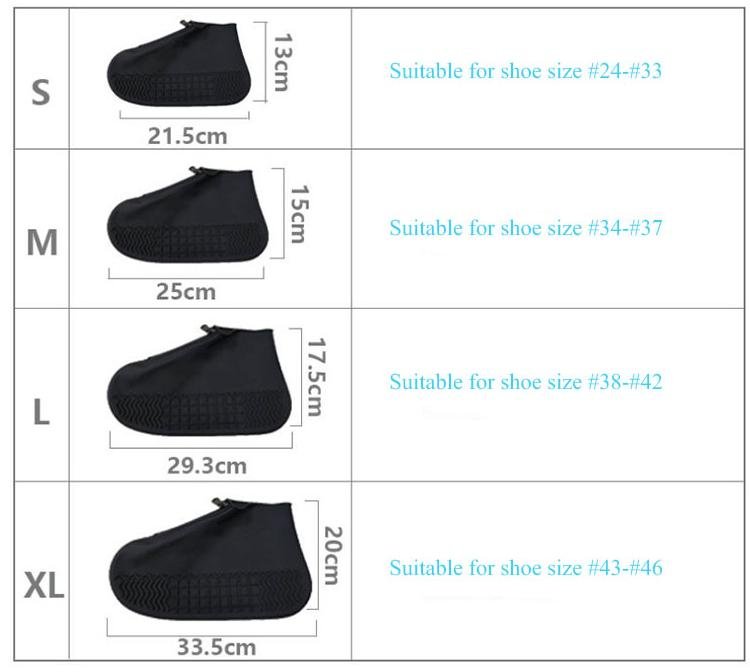 All-round shoes protection, great for outdoor activities on raining and muddy days. Also, suitable for mud, beach, snow, climbing, rides, camping etc. 
Made from food-grade silicone and comes with a frontal zipper which makes them super easy to put on and easy to take off.
Not only do these silicon covers shoes protect your shoes from rain, mud, snow and other rough conditions. They are also fashionable to fit your style. You can pick your favorite color among 9.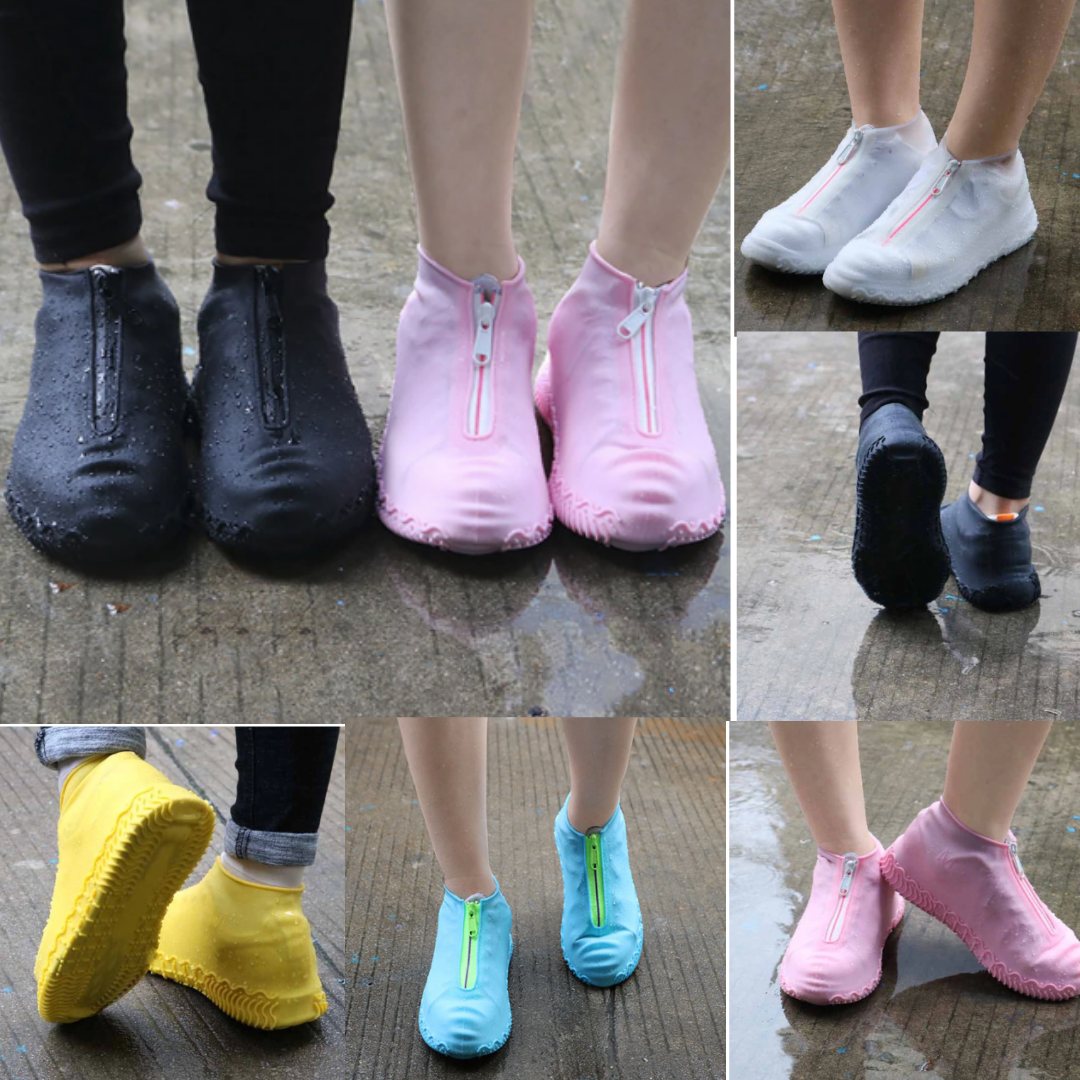 Features
Antislip: Made of 100% premium non-toxic silicone rubber and equipped with anti-slip sole to prevents slipping.
Waterproof – Avoid soggy shoes and wet foot in rainy, slush, and snow days.
Portable – Simply fold the shoe covers and store it in your bag or pocket. Easy to carry our shoe covers with its elastic design.
Stylish – With zipper infront for easy wear and take off. No need to struggle to get them in and out.
Durable & Reusable – Our silicone shoe covers are reusable and can be comfortably worn for up to 2000 times.
For Multi-Purpose Use
Waterproof Silicon Shoe Covers Usage
Great for bicyclists or runners in the rain, construction workers working in the mud, workers that need to access homes, bowlers, hikers, campers, or just anyone looking to keep their new shoes crispy clean in bad weather, or rough walking conditions.