Pregnant Female Car Seat Pad Safety Belt
"You are Pregnant", you cannot forget those memorable words you heard from your doctor for the first time. You have to make sudden changes to your life; your routines, your habits, just to save your fetus from any kind of harm or danger. Why not use a Pregnant Female Car Seat Pad Safety Belt, to make sure your baby is safe when you are driving yourself or sitting on the passenger seat.
This Car Seat Pad Safety Belt not only protect you but keep you easy and comfortable while sitting in the car. So, you don`t have to bear the pressure on your abdomen, which might sometimes prove dangerous to the fetus.

Easy Installation
Pregnant Female Car Seat Pad Safety Belt is very easy to fit in, easy to unstrap and strap. Just place the seat pad safety belt onto the car seat, sit on it naturally, fasten a couple of buckles, and that's it. You are ready to go safely and comfortably.
Soft and Breathable
This pregnant female car seat pad safety belt is made of durable and super soft material to perfectly cushion your buttock and place the necessary pressure onto the right points, giving you a fatigue-free ride. The seat pad surface is non-slippery to hold you in the right position.
Keep You Comfortable and Relaxed
Now you do not need to wrap the seat belt around your tummy. The adjuster beneath your thighs keeps the belt away from your lower section belly to your thighs. So you have no pressure on your abdomen and still have improved safety and comfort.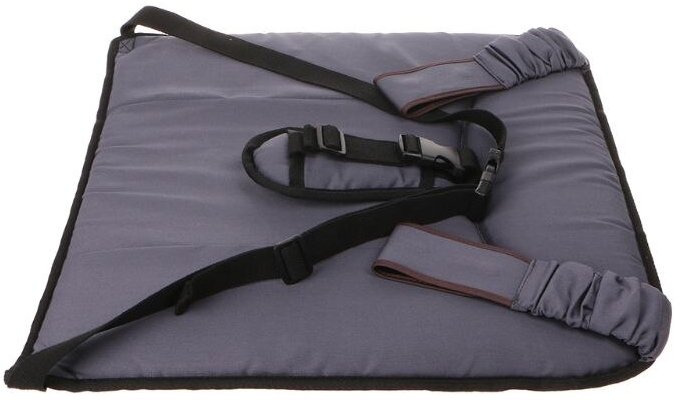 Features
Easy to install, strap and unstrap without any effort.

Adjuster keeps the lower belt onto your thighs without decreasing the functionality of belt and safety.

Reducing pressure from the belly means increasing comfort and decreasing the pain.

It perfectly fits all types of seats and vehicles.

keeps you comfortable and fatigue-free no matter how long you travel or drive.

Choose from your favorite colors

No pressure to the unborn baby
Protect your belly

Adjustable strap Protector