Car Scratch Removal Paste
324 in stock
Quickly repair and restore your lightly dented or scratched car with this Car Scratch Removal Paste, an advanced compound paste designed to restore original luster and color.
The secret is the activity of decomposition grinding sand and advance technology filler ingredients that can quickly repair paint scratches and even cleanses it! It is easy to use, just apply it to a cloth or scrub then rub it and see the amazing results! It's that simple!
Features and Benefits 
Removes surface scratches, swirl marks and haze.

Great for cars, bikes, helmets, aluminium and appliances.

Works on all colors.

Portable – use it anytime and anywhere.

Repairs, polishes and protects the affected area.

Easy to Apply

Net Content: 15ml
4 Steps to Apply Car Scratch Removal Paste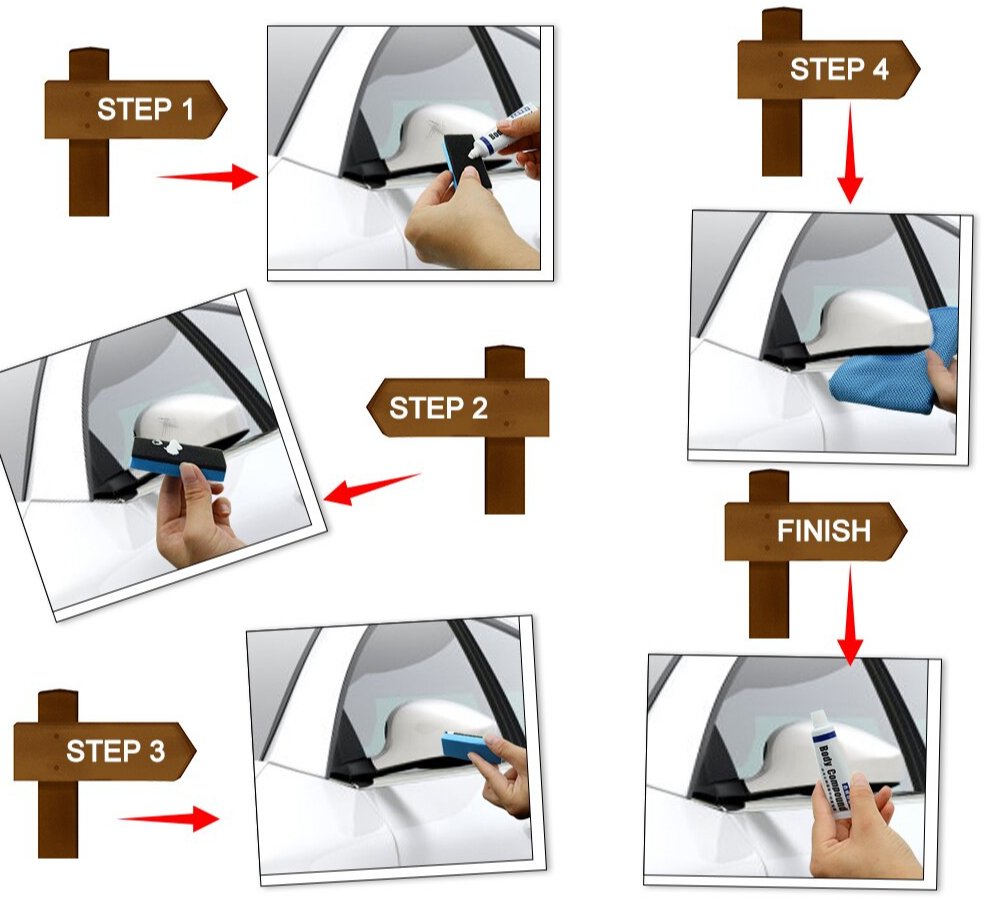 Note: This compound works best for light or minor scratches. It is not recommended for deep scratches and dents.