3 in 1 Fan Light Humidifier
Say good bye to dry air and welcome to 3 in 1 Fan Light Humidifier. Enjoy new lifestyle from this multipurpose humidifier. Our humidifier adopts ultrasonic technology and runs quietly even when you are asleep.
Relax and refresh in fresh air, while boosting your mood with beautiful night lights. Enjoy the wonderful joy in the air!
Multipurpose Use – Works as a humidifier, mini fan as well as a source of light at night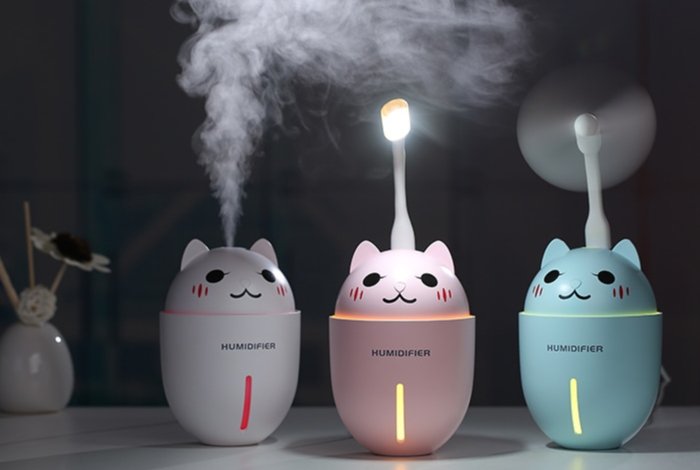 Features
320ml large capacity.

Multipurpose – works as a mini fan, light at night and a humidifier 

Self Protection Function: Automatically shut down after 10 hours of continuous misting and 20 hours of intermittent misting.

320ml suitable for office, home, bedroom, living room, study or yoga spa.

Portable, simple, suitable for a variety of environments. Water-tight, strong misting, super quiet, silent humidification. A combination of function and beauty.
How to Use 3 in 1 Fan Light Humidifier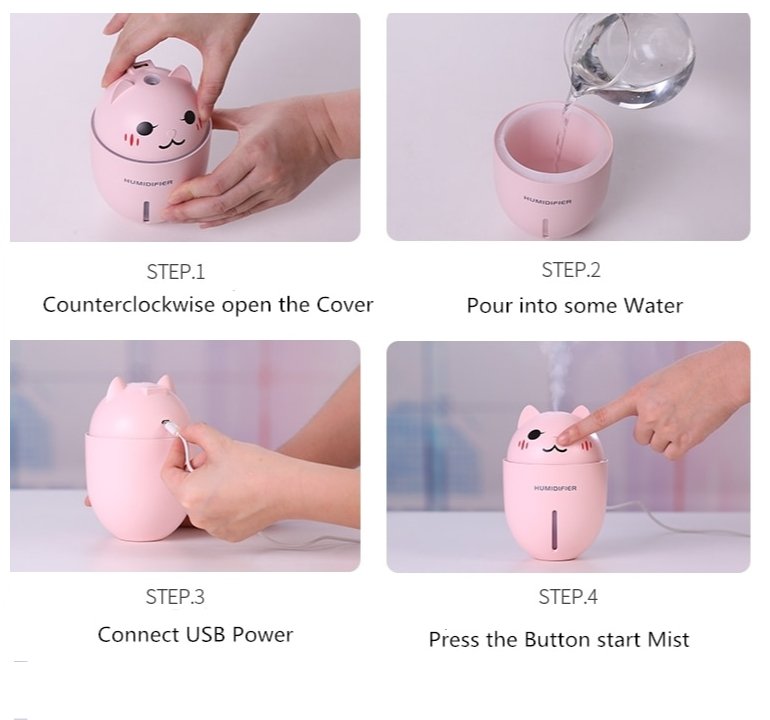 How to Operate
Press the button once for continuous mist mode, press once again for intermittent mist mode and press on a third time to turn off the humidifier.
For USB use, connect either the fan or night light USB, depending on what you want to use. Long press the button to turn the mini fan or night light on. At this time, the humidifier led light will also be switched on. 
To turn off the humidifier, long press the button. Long press again to turn off the mini fan and led light function.
Note
Place the humidifier on a stable surface. Never use it on a carpet, quilt, blanket or any other unstable surfaces.

Make sure the water tank is clean and free of foreign objects.

Do not add water when it is working.

Please do not fill it with hot water, which can cause leakage.

Fill the water and do not exceed the max water line.