Nuubu Detox Foot Patches
Nuubu Detox Foot Patches active natural holistic herbs are known for their ability to relieve fatigue, supports the body's natural way of removing toxins through activated sweat glands. Enhance quality of sleep and improves quality of life, which greatly improves your sense of wellbeing.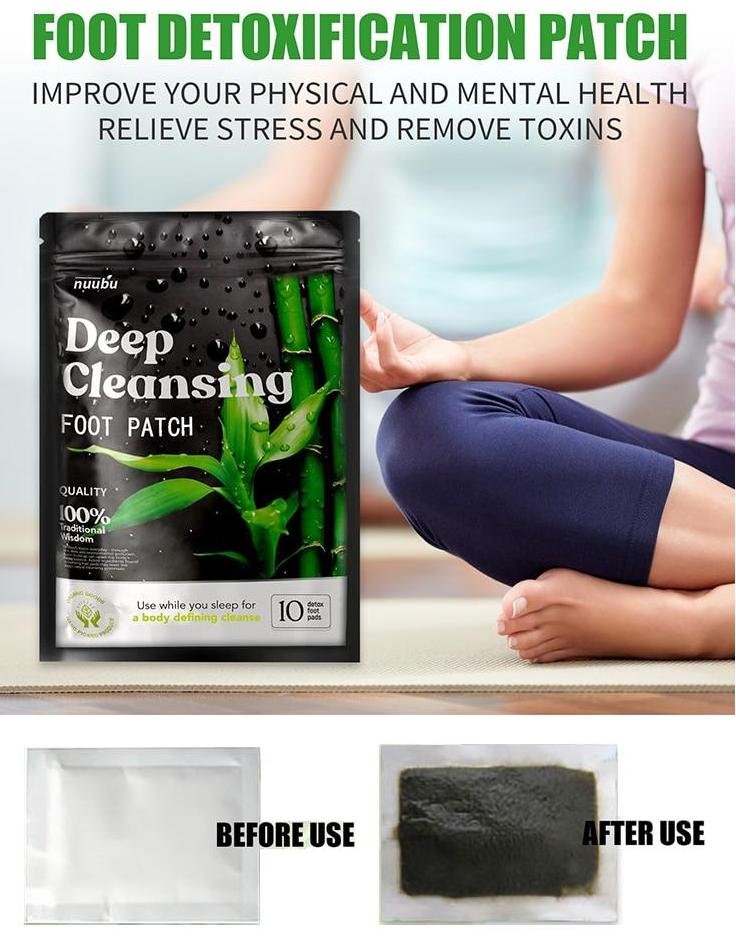 These Nuubu Detox Foot Patches are a highly effective alternative way to improve your sense of general wellness. Our foot patches contain natural active ingredients that help you to fight various problems: bad sleep quality, exhaustion & fatigue generated by daily stress, irritability, trouble concentrating, general restlessness and more.
The use of foot patches to relieve these issues is inspired by centuries-old traditional Asian wisdom. Herbal foot pads combine tried-and-true Asian techniques with a sleek and modern approach.
Simply attach the herbal foot patches to your feet and leave them on for 6 to 8 hours, best if used overnight when you are in a state of relaxation. With Nuubu Detox Foot Patches it is that easy!
Tired? Stressed? Fatigued? You are not alone – our lifestyles are extremely taxing on our bodies and minds alike. Stress-induced bad sleep and restlessness are the unfortunate hallmarks of fast-moving modern life. 
Nuubu patches are light and air-tight – they will not hinder your everyday activities. You might forget you are wearing Nuubu at all! We recommend putting Nuubu on before going to sleep. Nuubu patches provide you with a gentle, comfortable way of improving your sense of wellness.
Ingredients
Bamboo vinegar, wood vinegar, tourmaline, chitin, loquat leaf, houttuynia cordata, thumb, vitamin c, and dextrin.