Bathroom Kitchen Organizer Shelves Wall Mounting
Decorate and save space in your house with these cute Bathroom Kitchen Organizer Shelves. Fits most type of bathrooms and will keep you cheerful while showering. It's stylish and practical bathroom or kitchen storage accessory.
Widely used storage for shampoo combo, conditioner, skincare, towels, duster, kitchen utensil and household ware or for hotel use.
Makes your kitchen or bathroom neater, you will know exactly where to find all of your go to cleaning products such as toiletries, sponges, among others and ultimately saving you time and easing stress.
A tidier kitchen or bathroom may even inspire you to improve on your self-care routine. This Bathroom Kitchen Organizer Shelves saves space too. You only need to mount the organizer on the wall of your choice.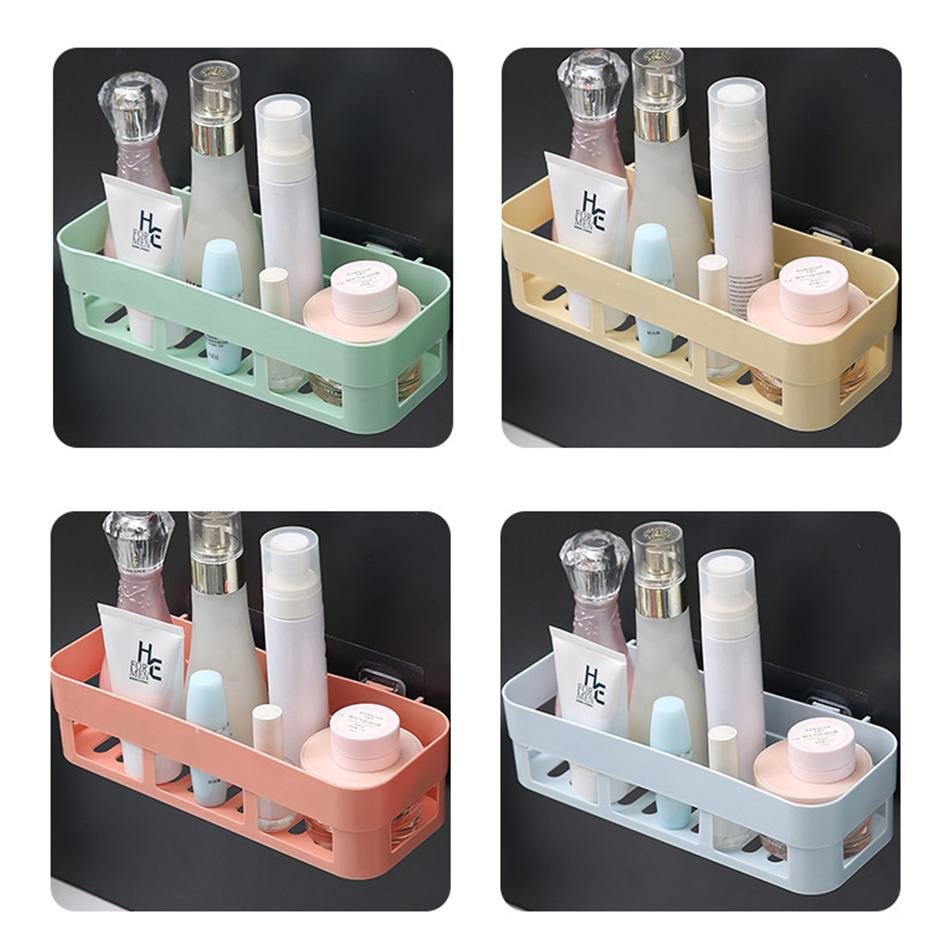 This wall mounting shelf is the perfect solution for apartment and dormitory which has limited space. It will provide you with adequate storage for storing bottles and other similar items. Besides, you can take it down to clean easily after using several months and mount it to use it again.
Adhesive Shelves
No need drilling, easy to install with powerful adhesive technology. These Bathroom Kitchen Organizer Shelves won't damage your walls. No tools, no screws and no holes. Just peel off the protective film of the adhesive, stick it on smooth surfaces, hang the shelf on the adhesive tape. 
Self drainage and waterproof – Open panels at the bottom allow water to drain hence preventing breeding of germs.